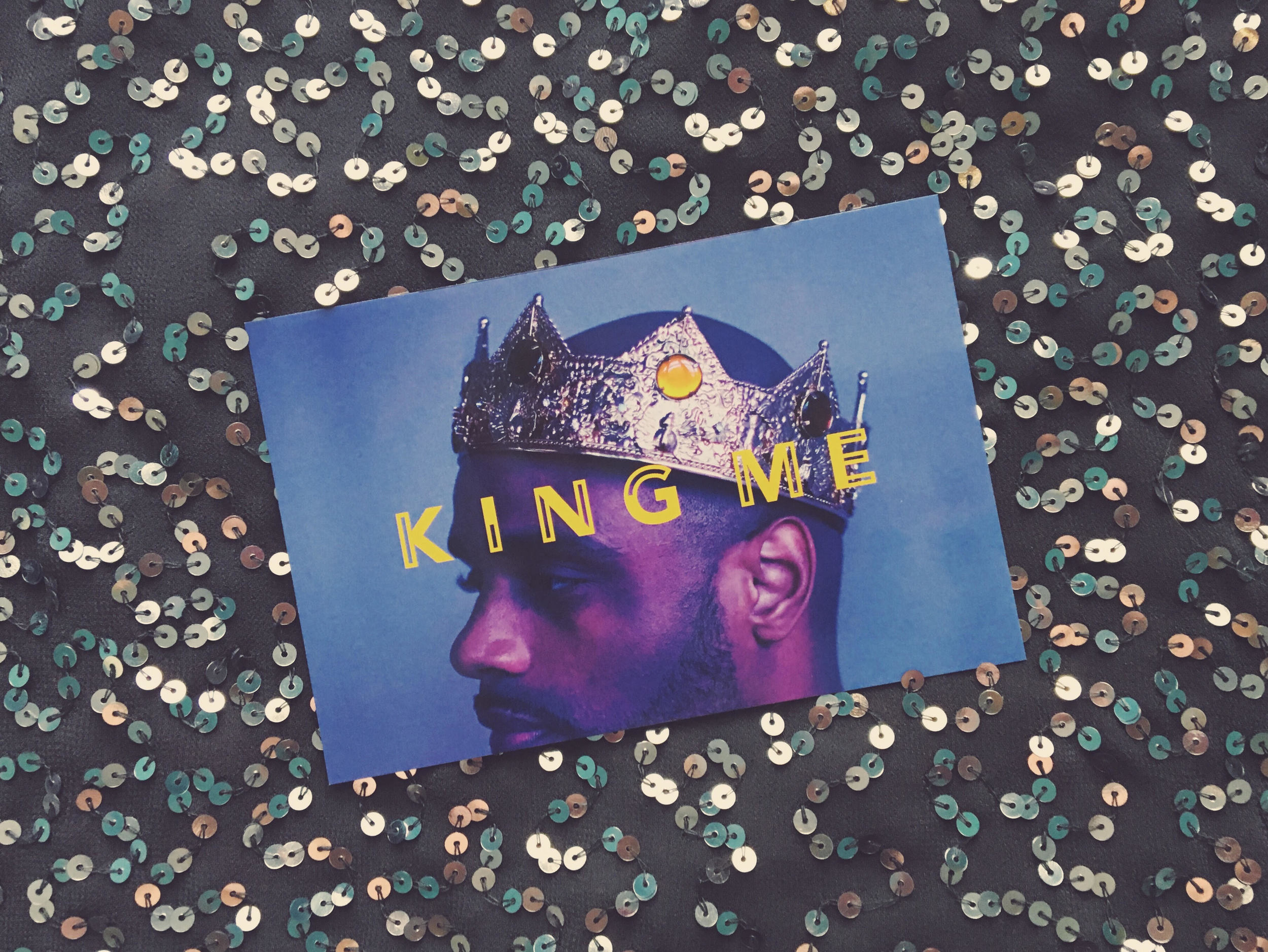 identity
environmental
collateral
Designed identity and collateral for King Me, a portrait photo installation by NinaMDot exploring the perception of power through the perspective of men of color.

Custom lettering was inspired by lenticular prints that were featured in the show, which dynamically changes from different points of perspective. Signage was gilded in 23k gold so that viewers could experience their own physical reflections in King Me.

SHOW STATEMENT:
King Me is a platform for men of color to better understand their value in this world. NinaMDot believes in the power of portraiture and its effect on individuals. Birthed from MDot's theory "What you see is what you become," the objective of King Me is to restore the perception of these men by applying three elements: Positive mindset, Self-value and Restoration." –NinaMDot

Displayed at Globe Gallery for the Spring of 2016. Made possible by People's Liberty.

Photos and concept are created and owned by NinaMDot. Signage gilded by Ink & Hammer.

Above: Signage and collateral samples. Below: Gallery detail shots, planning, and installation.